Guantanamo Bay Farce Continues - Hicks Gets 9 Months
This article belongs to column.
In a move that has Australia's fingerprints all over it, Australian Guantanamo Bay detainee, David Hicks, who has already been in U.S. illegal custody for over five years, has been sentenced to serve nine months in an Australian prison, most likely to be a jail in Adelaide. Hicks pleaded guilty just to get out of Guantanamo and his admission can be regarded accordingly. In any case, the charge, guilty plea and sentence are not valid under U.S. law, Australian laws as well as International Law provisions.
After pleading guilty through a 'plea-bargain' to a charge of 'providing material support for terrorism' dealt with by an illegally constituted military tribunal process, Hicks will have to be out of Guantanamo Bay within 60 days.
The most telling aspects of the Hicks saga are the conditions with which Hicks will have to apply.
Hicks may not tell his story for 12 months. Hicks may not gain financially from his story and Hicks may not sue the U.S. Government for his illegal detention.
The 'may not tell his story' ,as well as the 'gaining financially' conditions, come directly from Australian Government representations as the Australian Government has been increasingly concerned about growing anti-Government feelings in relation to the Hicks case. Feelings, that will damage the Australian Government during the upcoming federal elections.
The 'may not sue the U.S. Government' is a very interesting condition and can be seen as it will be, a U.S. Government admission that Hicks was in fact captured, transported and detained illegally, meaning external to U.S. laws, International Law, Laws of War and any other internationally recognised processes.
While Hicks may not tell his story yet, others will, and it will become known that the conditions set were Australian conditions, not U.S. conditions. It will also become known that while the Australian Government 'played dumb' in relation to the Hicks case, it received weekly and detailed briefings from the Pentagon, the U.S. Attorney General as well as the U.S. military.
The fact is, the Australian Government was more than happy to allow the illegal U.S. processes to continue, until a point in time the anti-Australian Government in relation to Hicks, looked like becoming an Australian election issue.
The fact the Australian Prime Minister, his Attorney General and the Australian Foreign Minister misled Parliament, as well the Australian people, for a number of years highlights the dishonesty of the Howard Government. They knew everything right from the time that Hicks was captured, transported to Guantanamo as well as receiving transcripts of 'interviews'. Details of communications between the U.S. and Australia as well as 'interview' transcripts will now be released providing details of the U.S. and Australian dishonesty and deception in relation to the David Hicks case.
The Australian Government might think the issue is now over and done with. Sadly for the Australian and U.S. Government, the David Hicks saga in relation to his illegal capture, illegal transportation as well as his illegal detention and Australia's involvement has only just begun.
---
more in Breaking News
Britain marches for second referendum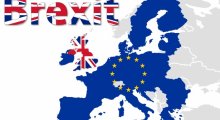 Up to 700 000 protesters marched to London's Parliament Square on Saturday, demanding a new referendum on Brexit and/or to have a say on the final Brexit deal with the EU. While the police was not able to estimate the size of the crowd, it's likely it was up to 700 000.
Another day, another stupid announcement from Trump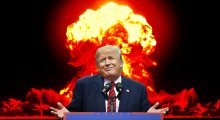 The wannabe president-businessman Trump announced yesterday that he is now pulling out of nuclear arms treaty.
Coca-Cola is looking into weed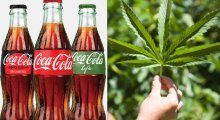 According to a statement from the company, Coca-Cola is considering using the non-psychoactive CBD in some of their beverages.
Woodward vs Trump - is there even a choice?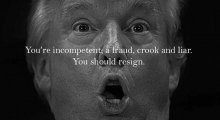 Bob Woodward's book, "Fear: Trump in the White House," that is about the be released September 11, has already started to cause problems for the Trump administration.
California Passes Net Neutrality Bill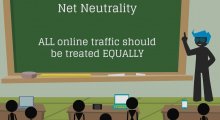 While Net Neutrality laws were repealed on December 14, 2017 in the United States, and took effect on June 11, 2018 (although a U.S. Senate vote to upheld the regulation), California's net neutrality bill has just taken a major victory after the bill, S.B. 822, received a majority of votes in the Senate.