AUSTRALIAN MEMBERS OF PARLIAMENT KEEP DIRT FILES
This article belongs to column.
It has been discovered that some Australian Members of Parliament are maintaining 'dirt files' on their constituents.
The discovery was made after a constituent of a Federal Liberal Party MP made allegations upon which an independent investigation found that the claims could be substantiated.
The independent counter-intelligence investigation obtained copies of the alleged 'dirt files'.
The files contain information that was both legally as well as illegally obtained by the MP or a person or persons unidentified acting on his behalf, the information obtained breaching various state and federal laws in terms of content as well the method through which the information was obtained, collected and maintained.
The contents of these files are currently being analysed prior to being handed over to the relevant Australian federal investigative authorities. The Australian community will be made aware of the fact that members of Parliament are keeping 'dirt files'.
The discovery of 'dirt files' being kept on constituents by Liberal Party MPs highlights increasing levels of paranoia of these individuals in relation to the general dissatisfaction within the Australian community with the Howard Government when it comes to issues such as David Hicks, Iraq as well as the overall Government dishonesty in relation to a host of other issues.
The discovery also highlights the desperate measures that MPs are willing to employ in order to get re-elected during the next Australian elections.
---
more in Breaking News
Trump about Harley-Davidson: If it moves operations overseas, they will be taxed like never before!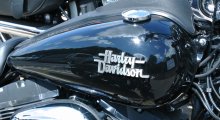 Harley Davidson's CEO Matthew S Levatich announced that the company will be moving part of its operation overseas. Trump's answer is as usually, the one of an eight-year-old bully.
The U.S. and South Korea call off military exercises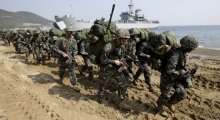 The U.S. and South Korea have indefinitely suspended joint military exercises on the border of North Korea. That's part of the agreement that Trump made in Singapore with the North Korean Leader Kim Jong-un.
Elon Musk to build build high-speed Chicago airport link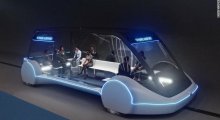 Boring Company, another one of Elon Musk's ventures, is planning to build a high-speed transportation link to the Chicago's airport that will be powered by batteries and gets people to and from the airport three or four times faster (at a speed of up to 150 miles per hour).
Tesla to lay off 3500 workers to eliminate bureaucracy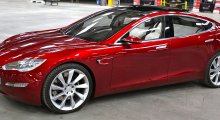 Tesla and Elon Musk have been in the news a lot lately with different stories - from innovation to genius of Musk, from ramblings of Musk to how Tesla can't keep up with their promises. So news about pretty much everything.
When two dictators meet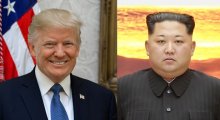 As praised by Fox News, the meeting of two dictators is currently in progress and what do two dictators do when they meet each other? They praise each other with overwhelming compliments.