AUSTRALIAN MEMBERS OF PARLIAMENT KEEP DIRT FILES
This article belongs to column.
It has been discovered that some Australian Members of Parliament are maintaining 'dirt files' on their constituents.
The discovery was made after a constituent of a Federal Liberal Party MP made allegations upon which an independent investigation found that the claims could be substantiated.
The independent counter-intelligence investigation obtained copies of the alleged 'dirt files'.
The files contain information that was both legally as well as illegally obtained by the MP or a person or persons unidentified acting on his behalf, the information obtained breaching various state and federal laws in terms of content as well the method through which the information was obtained, collected and maintained.
The contents of these files are currently being analysed prior to being handed over to the relevant Australian federal investigative authorities. The Australian community will be made aware of the fact that members of Parliament are keeping 'dirt files'.
The discovery of 'dirt files' being kept on constituents by Liberal Party MPs highlights increasing levels of paranoia of these individuals in relation to the general dissatisfaction within the Australian community with the Howard Government when it comes to issues such as David Hicks, Iraq as well as the overall Government dishonesty in relation to a host of other issues.
The discovery also highlights the desperate measures that MPs are willing to employ in order to get re-elected during the next Australian elections.
---
more in Breaking News
Chelsea Manning to run for U.S. Senate in Maryland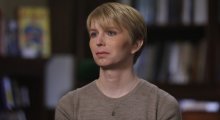 Chelsea Manning has filed her candidacy to run for U.S. Senate in Maryland, challenging Sen. Benjamin L. Cardin in this year's election. She'll be running as a democrat.
Farage suggests a second Brexit referendum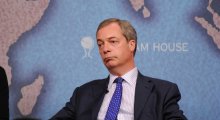 Nigel Farage suggested yesterday that a second EU referendum should be held, should the parliament reject the current Brexit deal negotiated with the EU. His call comes as a surprise to many, considering he has always been pro-Brexit, and actually still is.
Trump grumpy about Obama deal that was actually made by Bush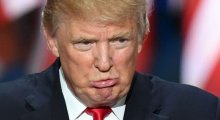 Trump has just just cancelled his trip to London to open the new billion dollar embassy. It would have been his first official trip to UK as a president. He said that Obama Administration had sold the best located embassy for nothing to build a new one which is located in a worse place.
Disgraced Sheriff Joe Arpaio shows his true EQ/IQ once again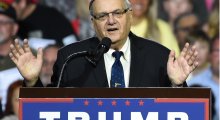 Just as you thought it might be over, another person brings up the topic of Obama's birth certificate. Thank you for that, formerly known as disgraced sheriff Joe Arpaio, now the Senate candidate.
US firm to launch "no find, no fee" search for MH370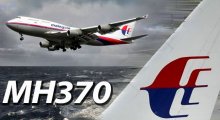 A private tech company Ocean Infinity has just landed a contract with the Malaysian government to search for the flight MH370 that went missing in March 2014. The contract is "no-find, no-fee" which means that if the company is unable to find the plane, they won't get paid.