AUSTRALIAN MEMBERS OF PARLIAMENT KEEP DIRT FILES
This article belongs to column.
It has been discovered that some Australian Members of Parliament are maintaining 'dirt files' on their constituents.
The discovery was made after a constituent of a Federal Liberal Party MP made allegations upon which an independent investigation found that the claims could be substantiated.
The independent counter-intelligence investigation obtained copies of the alleged 'dirt files'.
The files contain information that was both legally as well as illegally obtained by the MP or a person or persons unidentified acting on his behalf, the information obtained breaching various state and federal laws in terms of content as well the method through which the information was obtained, collected and maintained.
The contents of these files are currently being analysed prior to being handed over to the relevant Australian federal investigative authorities. The Australian community will be made aware of the fact that members of Parliament are keeping 'dirt files'.
The discovery of 'dirt files' being kept on constituents by Liberal Party MPs highlights increasing levels of paranoia of these individuals in relation to the general dissatisfaction within the Australian community with the Howard Government when it comes to issues such as David Hicks, Iraq as well as the overall Government dishonesty in relation to a host of other issues.
The discovery also highlights the desperate measures that MPs are willing to employ in order to get re-elected during the next Australian elections.
---
more in Breaking News
Southwest Airlines Flight 1380 passengers receive $5000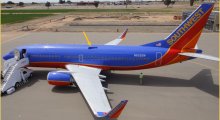 Southwest Airlines Flight 1380 passengers, or at least some of them, have received a check for $5000 after experiencing an engine failure that ended with emergency landing in Philadelphia.
Karen McDougal, Trump's playbunny, free to tell her story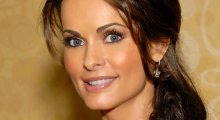 The former Playboy Playmate Karen McDougal who allegedly had an affair with Trump but had a contract which did not allow to speak up about the affair, is now free to tell her story after she reached a settlement with AMI (American Media Inc.).
Nibiru is on it's way to Earth again, doomsayers say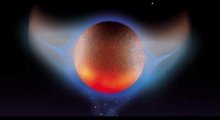 The end of days has been predicted for decades now, with one of the most famous date behind was Dec 21, 2012, when Nibiru, or Planet X, was supposed to hit Earth.
Trump's climate change denying EPA rolls back Obama era car emissions standards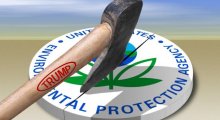 Scott Pruit, the Administrator of Environmental Protection Agency (EPA), announced yesterday that he will be revoking Obama-era car emission standards. Standards set by Obama administration would have required cars and light trucks in the United States to average more than 50 miles per gallon by 2025.
Fake weed, Synthetic cannabinoids, kill two in Illinois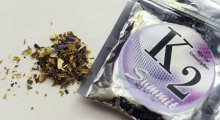 Synthetic cannabinoids have been tied to at least 2 deaths among the 56 cases of severe bleeding in central Illinois. The users of the drug, often also referred to as fake week, K2, or Spice, were hospitalized due to coughing up of blood, bloody nose, blood in urin, and bleeding gums among other symptoms.