AUSTRALIAN MEMBERS OF PARLIAMENT KEEP DIRT FILES
This article belongs to column.
It has been discovered that some Australian Members of Parliament are maintaining 'dirt files' on their constituents.
The discovery was made after a constituent of a Federal Liberal Party MP made allegations upon which an independent investigation found that the claims could be substantiated.
The independent counter-intelligence investigation obtained copies of the alleged 'dirt files'.
The files contain information that was both legally as well as illegally obtained by the MP or a person or persons unidentified acting on his behalf, the information obtained breaching various state and federal laws in terms of content as well the method through which the information was obtained, collected and maintained.
The contents of these files are currently being analysed prior to being handed over to the relevant Australian federal investigative authorities. The Australian community will be made aware of the fact that members of Parliament are keeping 'dirt files'.
The discovery of 'dirt files' being kept on constituents by Liberal Party MPs highlights increasing levels of paranoia of these individuals in relation to the general dissatisfaction within the Australian community with the Howard Government when it comes to issues such as David Hicks, Iraq as well as the overall Government dishonesty in relation to a host of other issues.
The discovery also highlights the desperate measures that MPs are willing to employ in order to get re-elected during the next Australian elections.
---
more in Breaking News
Rep. Steve King does his best to look like a fool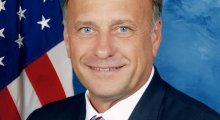 Google CEO Sundar Pichai had to answer a bunch on different questions at a House Judiciary Committee hearing on Tuesday. Among the people questioning him was Rep. Steve King (R-Iowa) who asked Pichai for example why his 7-year-old granddaughter had seen a photo of the congressman with inappropriate language while playing a game on her iPhone.
Japan cyber security minister has never used a computer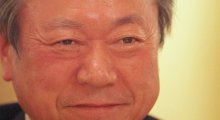 Stranger things have happened, I guess, but based on the latest news, Japan cyber security minister Yoshitaka Sakurada has never used a computer and doesn't even really know what an USB drive is.
Trump fires Sessions for not ending the Russia probe againts him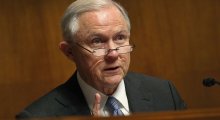 While Trump would probably disagree with everything here, that's exactly what he did. Of course, he would probably say that he didn't fire anyone, but Sessions submitted his resignation letter himself. Which is true, but we all know how things like this are being done. He would also probably say that Session wasn't sent away because of the probe but because he was doing bad job in general. And, of course, he would most definitely lie about his own lies.
British business leaders call for a second Brexit vote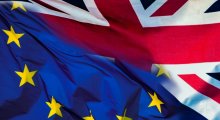 At least 60 British business leaders have signed a letter calling for a second Brexit vote. The letter that was published in the Sunday Times has signatures from James Daunt (Waterstones book store), Mark Selby (Wahaca restaurant).
Guns don't kill people? Yes, they do!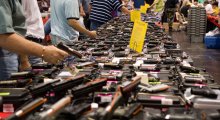 There is a popular saying among people who like guns - guns don't kill people, people do. But that might not be so true after all. According to a recent study, 8300 KIDS end up in the ER each year in the United States due to gun-related injuries.