AUSTRALIAN MEMBERS OF PARLIAMENT KEEP DIRT FILES
This article belongs to column.
It has been discovered that some Australian Members of Parliament are maintaining 'dirt files' on their constituents.
The discovery was made after a constituent of a Federal Liberal Party MP made allegations upon which an independent investigation found that the claims could be substantiated.
The independent counter-intelligence investigation obtained copies of the alleged 'dirt files'.
The files contain information that was both legally as well as illegally obtained by the MP or a person or persons unidentified acting on his behalf, the information obtained breaching various state and federal laws in terms of content as well the method through which the information was obtained, collected and maintained.
The contents of these files are currently being analysed prior to being handed over to the relevant Australian federal investigative authorities. The Australian community will be made aware of the fact that members of Parliament are keeping 'dirt files'.
The discovery of 'dirt files' being kept on constituents by Liberal Party MPs highlights increasing levels of paranoia of these individuals in relation to the general dissatisfaction within the Australian community with the Howard Government when it comes to issues such as David Hicks, Iraq as well as the overall Government dishonesty in relation to a host of other issues.
The discovery also highlights the desperate measures that MPs are willing to employ in order to get re-elected during the next Australian elections.
---
more in Breaking News
Coca-Cola is looking into weed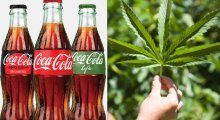 According to a statement from the company, Coca-Cola is considering using the non-psychoactive CBD in some of their beverages.
Woodward vs Trump - is there even a choice?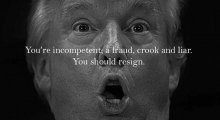 Bob Woodward's book, "Fear: Trump in the White House," that is about the be released September 11, has already started to cause problems for the Trump administration.
California Passes Net Neutrality Bill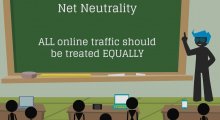 While Net Neutrality laws were repealed on December 14, 2017 in the United States, and took effect on June 11, 2018 (although a U.S. Senate vote to upheld the regulation), California's net neutrality bill has just taken a major victory after the bill, S.B. 822, received a majority of votes in the Senate.
The end of Superdelegates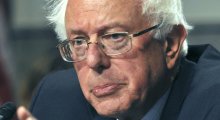 On Saturday a decision was made to significantly reduce the power of superdelegates. The vote at The Democratic National Committee was pushed by Bernie Sanders and DNC Chairman Tom Perez.
A retired Navy admiral asks Trump to revoke his security clearance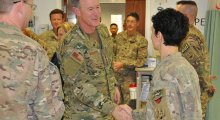 William H. McRaven, a retired Navy admiral, has asked Trump to revoke his security clearance. The admiral who also oversaw the raid back in 2011 that killed Osama bin Laden, asked that in solidarity with former CIA director James Brennan whose security clearance was revoked Wednesday.