U.S. FACILITIES AT GUANTANAMO BAY DECLARED ILLEGAL
This article belongs to column.
The "International Law Compliance Forum", ILCF, have declared U.S. facilities at Guantanamo Bay to be an illegal occupation of Cuban territory.
The ILCF says that Guantanamo Bay belongs to Cuba and that the U.S. has no right to occupy and maintain any facilities in Cuba, as Cuba has not seeded legal authority over the area occupied by the Americans.
The Guantanamo Bay ownership has been highlighted by the fact that the U.S. Government deems Guantanamo Bay to be external to U.S. domestic legislation in relation to the detainees held by the US Government at the facility.
As Cuba does no recognise the U.S. occupation of Guantanamo and as Cuba did not give U.S. ongoing permission for the base to be occupied by its military, all those at the base, including the illegally held detainees are subject to Cuban law, not U.S. military law, according to ILCF legal experts.
The ILCF also says that U.S. activities at the base in relation to those held there are acts or terrorism in accordance with internationally recognised definitions as well as U.N. definitions.
The acts of terrorism claims relate to the illegal capture, transportation, interrogation, torture, and the general imprisonment of civilians.
The ILCF also claims that U.S. civilians, known to be employed by the CIA, America's own terrorism agency, have illegally entered Cuba, and Guantanamo Bay with orders to vigorously interrogate, meaning torture, detainees and that the U.S. military are illegally holding those detainees.
The ILFC has urged Cuba to take the U.S. to the International Court of Justice in order to set processes in place designed to seek an International Court ruling as to the removal of all U.S. facilities on Cuba.
---
more in Breaking News
Southwest Airlines Flight 1380 passengers receive $5000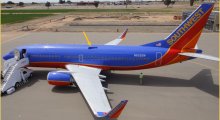 Southwest Airlines Flight 1380 passengers, or at least some of them, have received a check for $5000 after experiencing an engine failure that ended with emergency landing in Philadelphia.
Karen McDougal, Trump's playbunny, free to tell her story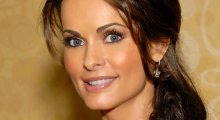 The former Playboy Playmate Karen McDougal who allegedly had an affair with Trump but had a contract which did not allow to speak up about the affair, is now free to tell her story after she reached a settlement with AMI (American Media Inc.).
Nibiru is on it's way to Earth again, doomsayers say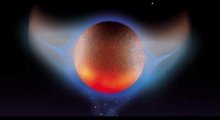 The end of days has been predicted for decades now, with one of the most famous date behind was Dec 21, 2012, when Nibiru, or Planet X, was supposed to hit Earth.
Trump's climate change denying EPA rolls back Obama era car emissions standards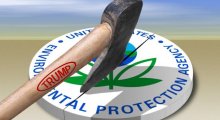 Scott Pruit, the Administrator of Environmental Protection Agency (EPA), announced yesterday that he will be revoking Obama-era car emission standards. Standards set by Obama administration would have required cars and light trucks in the United States to average more than 50 miles per gallon by 2025.
Fake weed, Synthetic cannabinoids, kill two in Illinois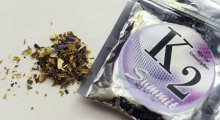 Synthetic cannabinoids have been tied to at least 2 deaths among the 56 cases of severe bleeding in central Illinois. The users of the drug, often also referred to as fake week, K2, or Spice, were hospitalized due to coughing up of blood, bloody nose, blood in urin, and bleeding gums among other symptoms.