U.S. FACILITIES AT GUANTANAMO BAY DECLARED ILLEGAL
This article belongs to column.
The "International Law Compliance Forum", ILCF, have declared U.S. facilities at Guantanamo Bay to be an illegal occupation of Cuban territory.
The ILCF says that Guantanamo Bay belongs to Cuba and that the U.S. has no right to occupy and maintain any facilities in Cuba, as Cuba has not seeded legal authority over the area occupied by the Americans.
The Guantanamo Bay ownership has been highlighted by the fact that the U.S. Government deems Guantanamo Bay to be external to U.S. domestic legislation in relation to the detainees held by the US Government at the facility.
As Cuba does no recognise the U.S. occupation of Guantanamo and as Cuba did not give U.S. ongoing permission for the base to be occupied by its military, all those at the base, including the illegally held detainees are subject to Cuban law, not U.S. military law, according to ILCF legal experts.
The ILCF also says that U.S. activities at the base in relation to those held there are acts or terrorism in accordance with internationally recognised definitions as well as U.N. definitions.
The acts of terrorism claims relate to the illegal capture, transportation, interrogation, torture, and the general imprisonment of civilians.
The ILCF also claims that U.S. civilians, known to be employed by the CIA, America's own terrorism agency, have illegally entered Cuba, and Guantanamo Bay with orders to vigorously interrogate, meaning torture, detainees and that the U.S. military are illegally holding those detainees.
The ILFC has urged Cuba to take the U.S. to the International Court of Justice in order to set processes in place designed to seek an International Court ruling as to the removal of all U.S. facilities on Cuba.
---
more in Breaking News
Trump about Harley-Davidson: If it moves operations overseas, they will be taxed like never before!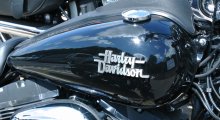 Harley Davidson's CEO Matthew S Levatich announced that the company will be moving part of its operation overseas. Trump's answer is as usually, the one of an eight-year-old bully.
The U.S. and South Korea call off military exercises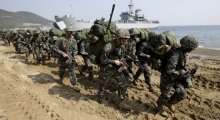 The U.S. and South Korea have indefinitely suspended joint military exercises on the border of North Korea. That's part of the agreement that Trump made in Singapore with the North Korean Leader Kim Jong-un.
Elon Musk to build build high-speed Chicago airport link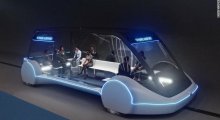 Boring Company, another one of Elon Musk's ventures, is planning to build a high-speed transportation link to the Chicago's airport that will be powered by batteries and gets people to and from the airport three or four times faster (at a speed of up to 150 miles per hour).
Tesla to lay off 3500 workers to eliminate bureaucracy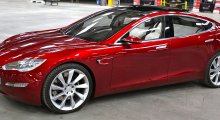 Tesla and Elon Musk have been in the news a lot lately with different stories - from innovation to genius of Musk, from ramblings of Musk to how Tesla can't keep up with their promises. So news about pretty much everything.
When two dictators meet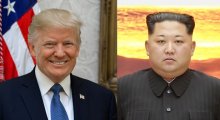 As praised by Fox News, the meeting of two dictators is currently in progress and what do two dictators do when they meet each other? They praise each other with overwhelming compliments.