Iranian Lethal Weapon Number What?
Iranian Lethal Weapon Number What? February 11 & 12 th
Today and yesterday US officers have been showing off Iranian bombs and other weapons, they say are being used to kill large numbers of US troops. Such weapons are obviously not being sent to Sunni insurgents, but by inference to Shia militias.
Yet an officer in charge says about a quarter or a little less of all American deaths are attributed to these Iranian lethal imports.
But the facts just don't add up. 90% of deadly engagements and casualties have taken place in Sunni areas within and outside Baghdad. And 23% of the total deaths have been in Baghdad, where the only limited fighting with Shiites takes place. Therefore, for the accusations to be correct all American deaths in Baghdad were at the hands of Shias using Iranian weapons! This is simply gibberish propaganda.
---
more in Breaking News
Trump about Harley-Davidson: If it moves operations overseas, they will be taxed like never before!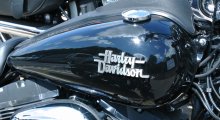 Harley Davidson's CEO Matthew S Levatich announced that the company will be moving part of its operation overseas. Trump's answer is as usually, the one of an eight-year-old bully.
The U.S. and South Korea call off military exercises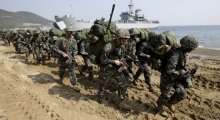 The U.S. and South Korea have indefinitely suspended joint military exercises on the border of North Korea. That's part of the agreement that Trump made in Singapore with the North Korean Leader Kim Jong-un.
Elon Musk to build build high-speed Chicago airport link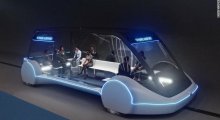 Boring Company, another one of Elon Musk's ventures, is planning to build a high-speed transportation link to the Chicago's airport that will be powered by batteries and gets people to and from the airport three or four times faster (at a speed of up to 150 miles per hour).
Tesla to lay off 3500 workers to eliminate bureaucracy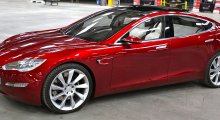 Tesla and Elon Musk have been in the news a lot lately with different stories - from innovation to genius of Musk, from ramblings of Musk to how Tesla can't keep up with their promises. So news about pretty much everything.
When two dictators meet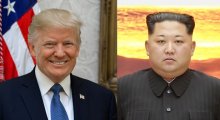 As praised by Fox News, the meeting of two dictators is currently in progress and what do two dictators do when they meet each other? They praise each other with overwhelming compliments.