Breaking News Middle east
Breaking news – Iraq Sunday 11th February
by Stephen J. Morgan
Tikrit –
Evidence of two processes seems to be gathering more weight in the two attacks on Sunday morning one in Baghdad and the second near Tikrit, some 80 miles to the north.
In Baghdad, beginning in the evening/early hours of Sunday night gunmen launched concerted attacks on a "combat outpost", which are one of the lynchpin structural bases of the new US offensive in the city. The aim is of the combat posts is to thwart suicide attacks and insurgent activities by effectively encircling the city with heavily armed checkpoints. The post faced an unrelenting fire power for an hour, in the flashpoint Sunni northeastern stronghold of Adhamiya, a place which has already seen determined combat between US/Iraqi and insurgents recently.
Near Tikrit, a crowd of police was attacked, with 30 killed and 50 wounded when a suicide truck bomber drove into them. A little later a number of other people were killed in the area by a roadside bomb.
Coming on the heels of even larger firefights and terrorist attacks, the Sunday morning targeting of security forces tends to show that the insurgents are less likely to lay low now and are ready and willing to put up a real fight against the new "surge," going proactively at security forces and not just reacting defensively. Again, in Tikrit, with similar events becoming more widespread outside of the capital city, we are tending to see a "Baghdadisation" of local cities, towns and provinces, which will stretch US and Iraqi forces, while they try to focus on Baghdad.
After the battle in Najaf, some 140 miles south of Baghdad, a senior Iraqi general has warned that this could be a turning point, and the whole of the quiet Shia south could also now slide into chaos.
---
more in Breaking News
Rep. Steve King does his best to look like a fool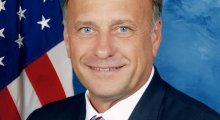 Google CEO Sundar Pichai had to answer a bunch on different questions at a House Judiciary Committee hearing on Tuesday. Among the people questioning him was Rep. Steve King (R-Iowa) who asked Pichai for example why his 7-year-old granddaughter had seen a photo of the congressman with inappropriate language while playing a game on her iPhone.
Japan cyber security minister has never used a computer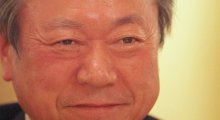 Stranger things have happened, I guess, but based on the latest news, Japan cyber security minister Yoshitaka Sakurada has never used a computer and doesn't even really know what an USB drive is.
Trump fires Sessions for not ending the Russia probe againts him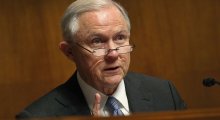 While Trump would probably disagree with everything here, that's exactly what he did. Of course, he would probably say that he didn't fire anyone, but Sessions submitted his resignation letter himself. Which is true, but we all know how things like this are being done. He would also probably say that Session wasn't sent away because of the probe but because he was doing bad job in general. And, of course, he would most definitely lie about his own lies.
British business leaders call for a second Brexit vote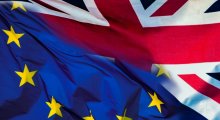 At least 60 British business leaders have signed a letter calling for a second Brexit vote. The letter that was published in the Sunday Times has signatures from James Daunt (Waterstones book store), Mark Selby (Wahaca restaurant).
Guns don't kill people? Yes, they do!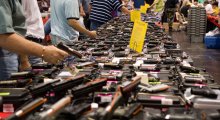 There is a popular saying among people who like guns - guns don't kill people, people do. But that might not be so true after all. According to a recent study, 8300 KIDS end up in the ER each year in the United States due to gun-related injuries.