Breaking News Middle east
Breaking news – Iraq Sunday 11th February
by Stephen J. Morgan
Tikrit –
Evidence of two processes seems to be gathering more weight in the two attacks on Sunday morning one in Baghdad and the second near Tikrit, some 80 miles to the north.
In Baghdad, beginning in the evening/early hours of Sunday night gunmen launched concerted attacks on a "combat outpost", which are one of the lynchpin structural bases of the new US offensive in the city. The aim is of the combat posts is to thwart suicide attacks and insurgent activities by effectively encircling the city with heavily armed checkpoints. The post faced an unrelenting fire power for an hour, in the flashpoint Sunni northeastern stronghold of Adhamiya, a place which has already seen determined combat between US/Iraqi and insurgents recently.
Near Tikrit, a crowd of police was attacked, with 30 killed and 50 wounded when a suicide truck bomber drove into them. A little later a number of other people were killed in the area by a roadside bomb.
Coming on the heels of even larger firefights and terrorist attacks, the Sunday morning targeting of security forces tends to show that the insurgents are less likely to lay low now and are ready and willing to put up a real fight against the new "surge," going proactively at security forces and not just reacting defensively. Again, in Tikrit, with similar events becoming more widespread outside of the capital city, we are tending to see a "Baghdadisation" of local cities, towns and provinces, which will stretch US and Iraqi forces, while they try to focus on Baghdad.
After the battle in Najaf, some 140 miles south of Baghdad, a senior Iraqi general has warned that this could be a turning point, and the whole of the quiet Shia south could also now slide into chaos.
---
more in Breaking News
Survey: Most Americans support legalized abortion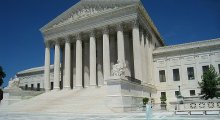 While the issue of abortion still seems to be sort of taboo in the United States of 45, according to Pew Research Center 57% of Americans are supportive of legal abortion.
Chelsea Manning to run for U.S. Senate in Maryland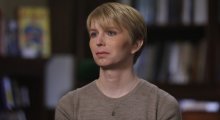 Chelsea Manning has filed her candidacy to run for U.S. Senate in Maryland, challenging Sen. Benjamin L. Cardin in this year's election. She'll be running as a democrat.
Farage suggests a second Brexit referendum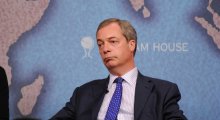 Nigel Farage suggested yesterday that a second EU referendum should be held, should the parliament reject the current Brexit deal negotiated with the EU. His call comes as a surprise to many, considering he has always been pro-Brexit, and actually still is.
Trump grumpy about Obama deal that was actually made by Bush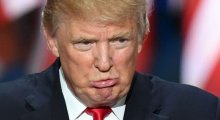 Trump has just just cancelled his trip to London to open the new billion dollar embassy. It would have been his first official trip to UK as a president. He said that Obama Administration had sold the best located embassy for nothing to build a new one which is located in a worse place.
Disgraced Sheriff Joe Arpaio shows his true EQ/IQ once again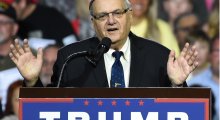 Just as you thought it might be over, another person brings up the topic of Obama's birth certificate. Thank you for that, formerly known as disgraced sheriff Joe Arpaio, now the Senate candidate.