Breaking News Middle east
Breaking news – Iraq Sunday 11th February
by Stephen J. Morgan
Tikrit –
Evidence of two processes seems to be gathering more weight in the two attacks on Sunday morning one in Baghdad and the second near Tikrit, some 80 miles to the north.
In Baghdad, beginning in the evening/early hours of Sunday night gunmen launched concerted attacks on a "combat outpost", which are one of the lynchpin structural bases of the new US offensive in the city. The aim is of the combat posts is to thwart suicide attacks and insurgent activities by effectively encircling the city with heavily armed checkpoints. The post faced an unrelenting fire power for an hour, in the flashpoint Sunni northeastern stronghold of Adhamiya, a place which has already seen determined combat between US/Iraqi and insurgents recently.
Near Tikrit, a crowd of police was attacked, with 30 killed and 50 wounded when a suicide truck bomber drove into them. A little later a number of other people were killed in the area by a roadside bomb.
Coming on the heels of even larger firefights and terrorist attacks, the Sunday morning targeting of security forces tends to show that the insurgents are less likely to lay low now and are ready and willing to put up a real fight against the new "surge," going proactively at security forces and not just reacting defensively. Again, in Tikrit, with similar events becoming more widespread outside of the capital city, we are tending to see a "Baghdadisation" of local cities, towns and provinces, which will stretch US and Iraqi forces, while they try to focus on Baghdad.
After the battle in Najaf, some 140 miles south of Baghdad, a senior Iraqi general has warned that this could be a turning point, and the whole of the quiet Shia south could also now slide into chaos.
---
more in Breaking News
Southwest Airlines Flight 1380 passengers receive $5000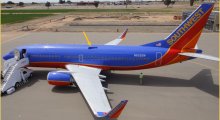 Southwest Airlines Flight 1380 passengers, or at least some of them, have received a check for $5000 after experiencing an engine failure that ended with emergency landing in Philadelphia.
Karen McDougal, Trump's playbunny, free to tell her story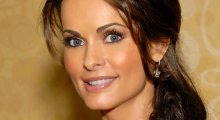 The former Playboy Playmate Karen McDougal who allegedly had an affair with Trump but had a contract which did not allow to speak up about the affair, is now free to tell her story after she reached a settlement with AMI (American Media Inc.).
Nibiru is on it's way to Earth again, doomsayers say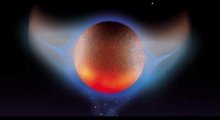 The end of days has been predicted for decades now, with one of the most famous date behind was Dec 21, 2012, when Nibiru, or Planet X, was supposed to hit Earth.
Trump's climate change denying EPA rolls back Obama era car emissions standards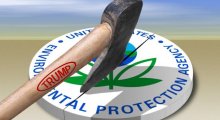 Scott Pruit, the Administrator of Environmental Protection Agency (EPA), announced yesterday that he will be revoking Obama-era car emission standards. Standards set by Obama administration would have required cars and light trucks in the United States to average more than 50 miles per gallon by 2025.
Fake weed, Synthetic cannabinoids, kill two in Illinois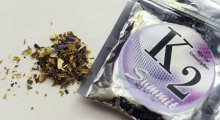 Synthetic cannabinoids have been tied to at least 2 deaths among the 56 cases of severe bleeding in central Illinois. The users of the drug, often also referred to as fake week, K2, or Spice, were hospitalized due to coughing up of blood, bloody nose, blood in urin, and bleeding gums among other symptoms.