Breaking News Middle east
Breaking news – Iraq Sunday 11th February
by Stephen J. Morgan
Tikrit –
Evidence of two processes seems to be gathering more weight in the two attacks on Sunday morning one in Baghdad and the second near Tikrit, some 80 miles to the north.
In Baghdad, beginning in the evening/early hours of Sunday night gunmen launched concerted attacks on a "combat outpost", which are one of the lynchpin structural bases of the new US offensive in the city. The aim is of the combat posts is to thwart suicide attacks and insurgent activities by effectively encircling the city with heavily armed checkpoints. The post faced an unrelenting fire power for an hour, in the flashpoint Sunni northeastern stronghold of Adhamiya, a place which has already seen determined combat between US/Iraqi and insurgents recently.
Near Tikrit, a crowd of police was attacked, with 30 killed and 50 wounded when a suicide truck bomber drove into them. A little later a number of other people were killed in the area by a roadside bomb.
Coming on the heels of even larger firefights and terrorist attacks, the Sunday morning targeting of security forces tends to show that the insurgents are less likely to lay low now and are ready and willing to put up a real fight against the new "surge," going proactively at security forces and not just reacting defensively. Again, in Tikrit, with similar events becoming more widespread outside of the capital city, we are tending to see a "Baghdadisation" of local cities, towns and provinces, which will stretch US and Iraqi forces, while they try to focus on Baghdad.
After the battle in Najaf, some 140 miles south of Baghdad, a senior Iraqi general has warned that this could be a turning point, and the whole of the quiet Shia south could also now slide into chaos.
---
more in Breaking News
Britain marches for second referendum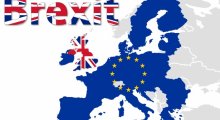 Up to 700 000 protesters marched to London's Parliament Square on Saturday, demanding a new referendum on Brexit and/or to have a say on the final Brexit deal with the EU. While the police was not able to estimate the size of the crowd, it's likely it was up to 700 000.
Another day, another stupid announcement from Trump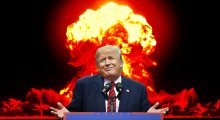 The wannabe president-businessman Trump announced yesterday that he is now pulling out of nuclear arms treaty.
Coca-Cola is looking into weed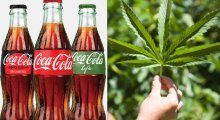 According to a statement from the company, Coca-Cola is considering using the non-psychoactive CBD in some of their beverages.
Woodward vs Trump - is there even a choice?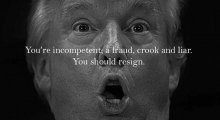 Bob Woodward's book, "Fear: Trump in the White House," that is about the be released September 11, has already started to cause problems for the Trump administration.
California Passes Net Neutrality Bill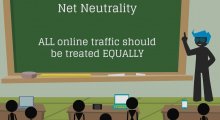 While Net Neutrality laws were repealed on December 14, 2017 in the United States, and took effect on June 11, 2018 (although a U.S. Senate vote to upheld the regulation), California's net neutrality bill has just taken a major victory after the bill, S.B. 822, received a majority of votes in the Senate.